Views: 1000

The banking industry and Wall Street investors have been not shy in announcing hyperbolic figures expected in terms of economic growth and employment changes in the United States economy, probably with the intent of trying to sell the story to their clients as well. However, hard data have proved how the American jobs market continues to be a jigsaw, where the encouraging data of Private Business in the U.S. hiring 517k, with a forecast of 550k, the largest increase of the past 6 months, then compare and contrast with The number of Americans filing for unemployment benefits rose to 719 thousand in the week ended March 27th, from last week's 658 thousand and above market expectations of 680 thousand.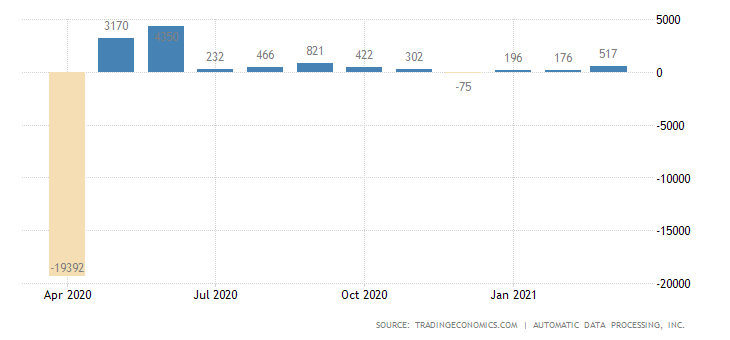 Initial jobless claims increased by 51 thousand to 719 thousand reminding how becomes difficult to bring back the labour market and the economy at its full potential while also narrowing the output gap created by the 2020 economic recession. Although considerable progress has been made a lagging effect of the economic recession, due also to structural changes in terms of how employment and workforce are organized at any level, hinges on labour markets globally, considering also the ongoing efforts in large scale vaccination programs, and the exogenous factors of economic recession and national lockdowns in Europe, have to be factored in as potential headwinds in the economic recovery, while global trade and supply chains remain under strain by the subdued economic activity.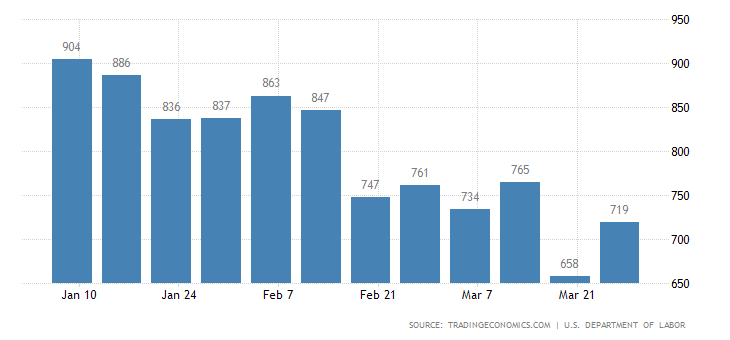 The 4-week moving average of US jobless claims, which removes week-to-week volatility, dropped to 719 thousand in the week ended March 27th, from a revised 729.5 thousand in the previous period.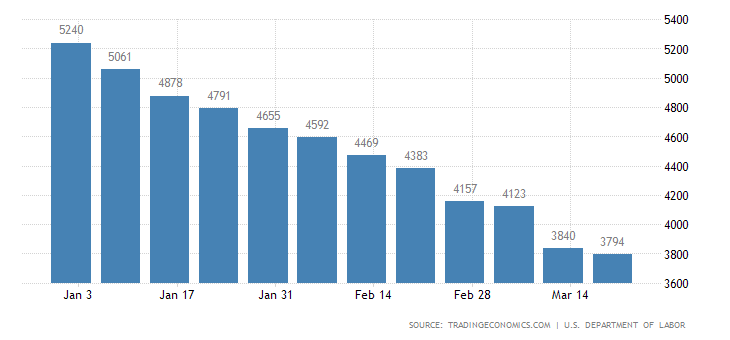 The US unemployment rate edged down to 6.2% in February 2021, the lowest rate since April's record high of 14.8% and below market expectations of 6.3%. Still, the jobless rate remained well above pre-pandemic levels, although the unemployment rate curve seems converging toward the structural long term variance range and mean average.