Views: 968

THE SIMILARITIES BETWEEN CITIGROUP CHART AND BLACKROCK ARE CONCRETE DATA TO BRING FORWARD. CITIGROUP WAS THE BANK EVERYONE WERE MAKING BUSINESS WITH, BLACKROCK HAS BEEN COVERING THE SAME ROLE, FIRST BEING THE LARGEST ETFs VENDING MACHINE, THEN BECOMING THE LARGEST ASSET MANAGER WITH $8.7 TRILLION USDOLLARS ON BALANCE SHEET, ALSO GIVEN BY THE OUTSIDERS ROLE STRUCTURED BY THE FEDERAL RESERVE IN THE BALANCE SHEETS EXPANSION ERA.

THE DEVELOPING PATTERN OF CITIGROUP SHARE PRICE GOING INTO THE 1999/2000 BUBBLE BURST ARE VERY MUCH SIMILAR TO THE PATTERN DEVELOPED BY BLACKROCK SHARE PRICE.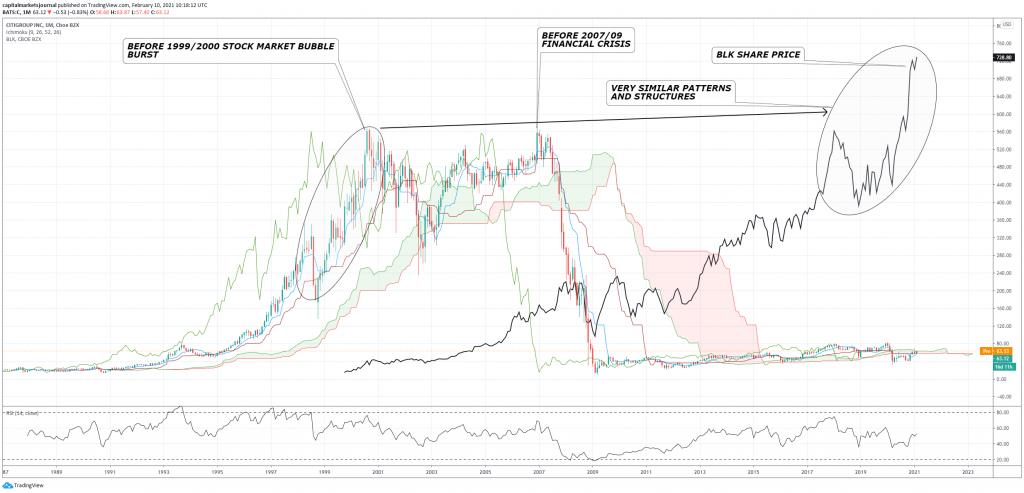 BLACKROCK CHART UP TO DATE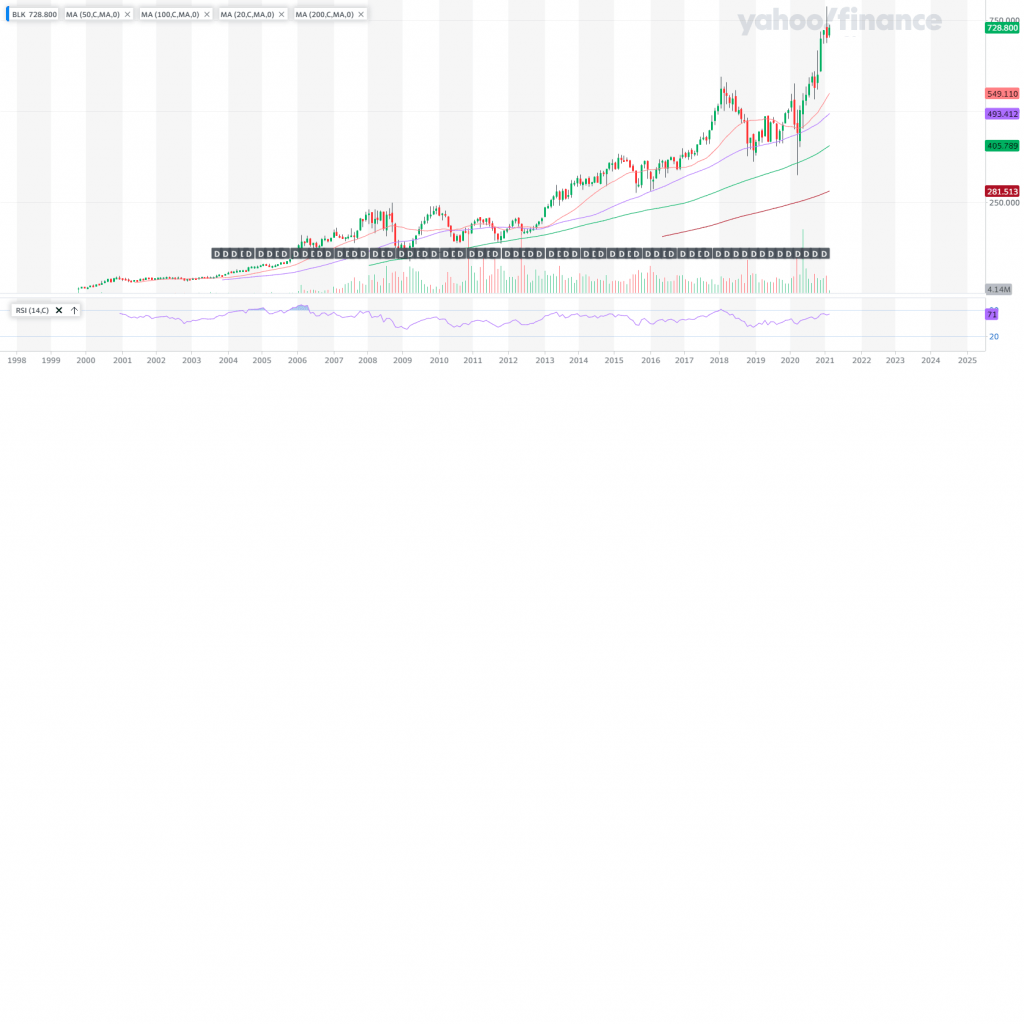 CITIGROUP EXTENDED TIME SCALE CHART, POSSIBLE TO SEE HOW IT WENT WITH THE CITIGROUP PHENOMENA.